Pastor Jim Ogle – Senior Pastor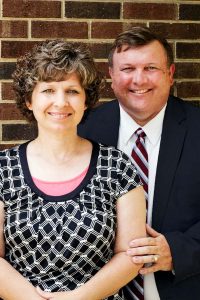 Pastor Jim Ogle holds a M.Min. degree from Ambassador Baptist College. He became our Senior Pastor in January 2013, after the retirement of Pastor Surrett. Pastor Ogle served as the Youth Pastor at Emmanuel from the fall of 1994 until December 2012. He also served as assistant to the Pastor in the areas of administrative work and counseling. He also has been on faculty at Ambassador Baptist College since 1997, teaching Youth Ministries 1 and 2, an Assistant to the Pastor class, and Fundamentals of Christian Camping.  He and his wife, Lisa, have been married since 1986 and have worked with teenagers since 1987. They have a passion for teens and also a passion to help marriages. They have 4 children: three daughters and a son, and eight grandchildren. Mrs. Ogle is her husband's secretary and actively serves by his side in his ministry aspects.
Dr. Larry Brubaker – Music pastor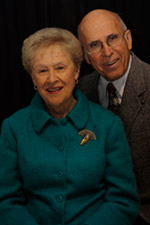 Dr. Larry Brubaker is a native of Freeport, IL, and was saved there as a child. He preached his first sermon at the age of 14 in 1954. He entered Bob Jones University in the fall of 1958, where he studied for three years. He graduated from Pillsbury Baptist Bible College, Owatonna, MN, where he met his wife, LaVanda Oyloe. They were married in 1963 in West Union, IA. Upon graduation, he served seven years as Music and Youth Director at First Baptist Church in Rockford, IL, and six years as Music Director at Eagledale Baptist Church, Indpls., IN. The Brubakers joined the Ron Comfort Evangelistic Team in May, 1976. His responsibilities for the team include leading the congregational singing and directing the Crusade Choir in singing his arrangements. He also excels on various musical instruments including the piano, organ, trombone, euphonium and the accordio-organ. In May, 1986, Mr. Brubaker received the honorary Doctor of Music Degree from Maranatha Baptist Bible College, Watertown, WI. In May, 2008, he received the honorary Doctor of Divinity Degree from Indiana Baptist College, Indianapolis, IN. The Brubakers moved to Kings Mountain, NC in August 1993 and joined Emmanuel Baptist Church where Pastor Brubaker has faithfully served as Music Pastor when not in revival crusades.
Dr. Charles Surrett – Pastor Emeritus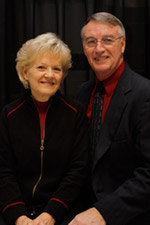 Pastor Charles Surrett holds a B. A. degree from Pillsbury Baptist Bible College and an M.R.E., M.Div., and D.Min. degrees from Central Baptist Theological Seminary. He entered the ministry full-time in 1967, and has served only in Independent Baptist Churches for his entire ministry. He was a youth pastor for ten years, and has spent thirty-four years as a senior pastor. Since 1991, he has served full-time on the faculty of Ambassador Baptist College, where he is currently the Academic Dean.  He pastored for over twenty years at Emmanuel, until his retirement in December 2012.  Currently, Pastor Surrett travels to churches for the purpose of pulpit supply, Missions Conferences, Family Conferences, Text issues, and leadership.  He is the author of the book, Which Greek Text?, which is a layman-oriented defense of the Textus Receptus, the Greek text from which the Kings James Version was translated. He and his wife, Rosanne, have five children and nineteen grandchildren. Rosanne Surrett holds a Bachelor of Arts degree from Pillsbury Baptist Bible College, and has served alongside her husband in ministry since their marriage in 1965. She has been used as a special speaker for ladies banquets and retreats, and has taught part-time for over twenty years at Ambassador Baptist College, teaching Speech and a class called "Help Meet." She has taught ladies for years in Bible studies and Sunday School, and has developed some excellent materials that would be a help to others.
Caleb Champlin – Youth Pastor
Youth Pastor Caleb Champlin grew up on the mission field of Suriname, South America. In 2010, he moved to the United States to attend college at Ambassador Baptist College in Lattimore, North Carolina. It was during his first semester that he joined Emmanuel Baptist Church of Kings Mountain, North Carolina, where he served for his entire college career. He graduated in May 2014 with a Bachelor of Biblical Studies in Bible and Second Man Music. In March prior to his graduation, he was voted in as Youth Pastor of Emmanuel Baptist Church. One week after his graduation, he married his college sweetheart, Kristen Bissell. It is their joy to minister to the teens of Emmanuel Baptist Church, seeking to make an eternal impact on lives!